SAVE THE DATE CASIU Annual General Meeting
SAVE THE DATE
DATE: Wednesday, November 7th, 2018
Details to follow
---
ASSI User Group and CASIU Joint Meeting
DATE: Thursday, June 14th, 2018
TIME: 10:00 am – 2:00 pm
PLACE: The DanceShoppe
725 Main Street E., Milton
Agenda
Welcome – Steve Sanderson
Introductions and Updates – Rick Yates & Brian Smith
Halton Regional Police Update
BREAK
Guest Presenter 1
Lorne Lipkus, Partner at Kestenberg Siegal Lipkus LLP
The Involvement of Counterfeit Auto Parts Distribution in Canada by Organized Crime
(has appeared on all major Canadian media outlets)
Lunch
Guest Presenter 2
Pete Karageorgos – Director, Consumer and Industry Relations
Insurance Bureau of Canada
The MTO Quick Clearance Committee – Tow Zone Pilot
Please R.S.V.P. below.
---
CASIU Mini Seminar
DATE: Thursday, March 22nd, 2018
TIME: 8:30 am – 1:00 pm
PLACE: HERSHEY CENTRE MISSISSAUGA
5500 Rose Cherry Place, Mississauga, ON L4Z 4B6
Easily accessible at the merge of the 401 and 403)
Breakfast buffet including coffee, juices, fruit trays, bagels, eggs and other assorted foods and hot items available at 8:30 am.
Quality breakfast foods and snacks continue during the break with a luncheon offered after the conclusion of the presentations.
Luncheon to include sandwiches, wraps salads, cheeses, refreshments and other items.
Kosher, Halal and Vegetarian options
Networking opportunities to follow until 1:00 pm
Please R.S.V.P. below.
---
SPEAKER: 20/20 Investigations, Brian Augustuniak
TOPICS: WHO'S WHO: THE ORGANIZED CRIME TARGETING YOU and The CREDIT FRAUD – INSURANCE FRAUD CONNECTION
Relevant to all insurance lines including health, disability, auto, accident benefit, and commercial
Documents the on-going connection between organized crime involved in credit fraud and organized crime involved in insurance fraud
Slide show of covert surveillance photos and covert video of organized fraud purveyors as well as documents used in both credit fraud and insurance fraud
Brief and relevant case studies: Staged Accidents, Disability Fraud, Health Fraud, Car Rental Fraud, Prescription Drug Fraud and Trafficking as facilitated by Credit Fraud
Case study of on-going auto theft, Re-VIN and Smuggling operation involving long-term purveyor of fraud and theft, using fraud vehicles to re-VIN stolen cars, smuggling to and from Mexico and to Eastern Europe
Unique tools and resources available for both prevention and investigation purposes related to all types of insurance lines and claims
RECOVERY of STOLEN VEHICLES via GPS LOCATING
A Brief Introduction
Brief Case Study
Questions and Answers
---
SPEAKER: Kestenberg Siegal Lipkus LLP, Jeff Vansteenkiste
TOPICS: IMAGE ANALYSIS USING OPEN SOURCE
Photographs found in the course of an online investigation are often a valuable source of intelligence. Open-source tools and techniques can help you make the most of this resource, allowing you to locate targets, identify additional leads, and confirm prior findings.
Open Source Internet Investigations
Tools, resources and techniques to collect open source intelligence and acquire useable evidence to combat insurance fraud
Includes identifying online posters, linking different accounts, and preserving evidence collected
Potential applications to insurance investigations include: Identifying online business activities, identifying sources of income, geophysical locating
Also possible applications for identifying organized insurance fraud and links to other organized crime and fraud
Takeaway knowledge includes multiple tools, resources and strategies for any investigator to apply to any insurance investigations
Tools and techniques to lawfully identify and acquire
VPN Providers
Screenshots
Webpage Archiving
Workflow
Metadata Standards
Metadata
Reverse Image Search
---
Brian Augustuniak

27 years' experience as a private investigator with a background in traditional private investigation services
20 years' Civilian expertise on organized fraud in Canada involving credit fraud and associated insurance fraud perpetrated by organized crime purveyors
Specializing in Credit Fraud and Insurance Fraud Connections
Founded 20/20 Information Inc., a Licensed Private Investigation Agency in October 1998, servicing the financial services and insurance industries across Canada, as well as the legal community.
Founded Fraud Prevention Inc., Export Prevention Inc. and Enhanced Asset Recovery Inc.

Jeff Vansteenkiste

Jeff Vansteenkiste has been performing online investigations since 2010, providing open source research, undercover intelligence gathering, and digital forensics services for clients and employers concerned with protecting their intellectual property. He has been involved in the development and execution of global IP enforcement strategies, and has acted as a technical expert in the service of Anton Piller Orders and the execution of criminal search warrants.

Currently, Jeff is Manager of Internet Investigations at Kestenberg Siegal Lipkus LLP, where his skills compliment the firm's intellectual property investigation and enforcement work.
Please R.S.V.P. below.
---
Call for Presentations
CASIU invites you to share your expertise and experience with the attendees of the 2018 Conference to be held in Toronto. Please use this form along with any necessary attachments to have your presentation considered.
Session Overview:
2018 CASIU Conference
Bank Of Montreal, Institute for Learning
3550 Pharmacy Ave.,
Toronto, Ontario
M1W 3Z3
Tuesday September 18, 2018, 8:00 am-3:30 pm, General Session (approximately 150-300 attendees):
Session Title: Emerging Industry Issues & Trends
Session Description: Hear from industry what they are anticipating in future years, what trends they are seeing that may impact Insurers, their strategies to stay ahead of the needs, emerging technologies, etc.
Session Details and Industry Submissions:
Representatives from companies who can share information related to industry trends, emerging technologies and/or strategic direction are invited to submit presentation topics for possible inclusion in an Industry Showcase at this year's Annual Fraud Forum Conference. Ideally, presentations will cover a vast range of topics that impact both accident benefit, bodily injury and property adjusters. Possibilities include items such as trends in new technologies, changes insurance fraud trends, and fraud alerts.
Companies interested in participating in the session are asked to use the online submission form. Please be as thorough as possible to give session planners a complete understanding of your proposed presentation.
Please note, this is not an opportunity to market your company, product, or service, and is offered only as a format to share information. Each Session will be approximately 60 minutes in total.
---
Save the Date for the 2018 CASIU Fraud Conference
Mark your calendars so you don't miss out on the 2018 CASIU Fraud Conference.
When: Tuesday September 18, 2018
Where: Bank Of Montreal, Institute for Learning
Address: 3550 Pharmacy Avenue, Toronto, Ontario, M1W 3Z3
The Fraud Conference is Ontario's leading insurance fraud conference that focuses on providing the education and connections needed to thrive as a professional insurance investigator and business professional.
This year's event is set for Tuesday September 18, 2018!
As always, the Fraud Conference provides a great opportunity for seasoned and rookie investigators alike to find networking opportunities and attend industry-leading sessions that provide the opportunity to become acquainted with current trends and innovative ways of combating insurance fraud.
Here's what some past attendee had to say about the event:
"one of the best conferences that I have attended in years"
"the venue, food, and education opportunities were incredible"
"loved how the speaker show the same thing in different ways…really opened my eyes to a different technique"
Join Colleagues on the Front-Line Against Insurance Fraud this September
---
2018 Membership Renewals
On behalf of the volunteer Board of CASIU, I am sending you this letter to invite you and your coworkers to join CASIU as a member or to renew your memberships.
To do so, I will highlight some of the benefits of membership, but first, I am proud to advise you that CASIU has reviewed its membership dues and we now offer ?a reduced price for membership.  Also, we have been told by members that they would appreciate group rates.  As such, we have listened and responded, and are now pleased to offer the following options:
Individual Regular Membership – $85?/year (a savings of $25/year from previous years),
Regular Group Membership – $1050/year for up to 15 people ($70 x 15, a savings of $225/year)
Regular Group Membership – $2000/year for up to 40 people ($50 x 40, a savings of $1400/year)?
Individual Associates Membership – $250?/year
Group Associates Membership – $500/year for up to 5 people including a company logo listed on the CASIU website.
Law Enforcement- free
All dues are in Canadian funds. A description of the various membership can be found at www.casiu.ca.
We believe that these new rates will allow more people to join CASIU, and in so doing, more people will get one of the biggest benefits of a CASIU membership, which is networking!
CASIU members get the benefit of interacting with SIUs of the various insurers, law enforcement, the Insurance Bureau of Canada ("IBC"), and highly specialized trades, such as experts in investigation, accident reconstruction and cause and origin specialties.  Contacts are especially important when attempting to properly and legally obtain and/or share information on files or issues that are investigation in nature.
As of this year, we will be hosting, free of charge, our "mini-seminars" to members on various insurance fraud topics. This gives members even more exposure to other members, experts and fraud fighting tools. Further, knowledge may be gained from industry leading training and education by attending the annual fraud forum at a discounted member rate.
Together with all your fraud fighting employees, we can win the fight against insurance fraud.
Please visit our website at www.casiu.ca to learn more about our organization. Please also feel free to contact me with your questions, comments or concerns. We look forward to seeing you!
Yours truly,
Ezio Grasso, B.A, CFE
CASIU President
---
Mini Seminar
What a great turnout on the 18th of May for the free CASIU mini conference.
I am sure that everyone learned a great deal about the workings of OMVIC (Ontario Motor Vehicle Industry Council) and the OFM (Office of the Fire Marshal and Emergency Management).
The guest speakers, Michael Rothe, Director of Legal Services for OMVIC and Clive Hubbard and Andrea Gaynor from the OFM gave interesting and detailed presentations on what they do, and perhaps more importantly, how they can assist us with our investigations going forward.
We are certain that everyone learned something new and left the seminar knowing much more than what they knew beforehand.
For those that were unable to attend, not to worry as CASIU will be holding more or these smaller seminars.
In the meanwhile, please remember that our annual Fraud Forum is coming up and so please save September 19, 2017 on your calendars for this. You can anticipate news on this very shortly.
Ezio Grasso
President CASIU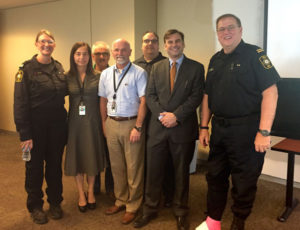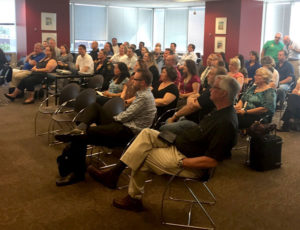 ---
Toronto Police Release
Thank you for the share from the Collision Reporting Centers.
Please click here to view the Toronto Police News Release, March 23, 2017.
---
News Update
For decades, CASIU  has stood for the education of SIU personal and an avenue to bring the latest in information to the fight against fraud.  Change is inevitable and there have been transitions for many SIU departments. SIU's have seen new roles emerge, such as initial triage, analysts, both inside and outside investigators as well as great involvement from our management teams.  As things change, so must CASIU.
About 5 years ago, CASIU joined with IASIU in the anticipation we would have further education that would benefit you, the member.  Although IASIU is a great organization, we found that its mandate is mostly American and quite limited in value to the Canadian membership.
This association came at a cost of $65 US/year.  At the annual AGM of CASIU, it was discussed that there would be ongoing discussions with IASIU regarding a reduction in their fees.  The two orginazations were unable to come to an agreement.  As such, the CASIU board subsequently voted to separate from IASIU as of March 01, 2017 so that we can focus on bringing to the membership quality training and networking events.  As a member of CASIU, you are not precluded from joining IASIU independently.
For the rest of 2017, we will maintain our dues as is. We are working on ways to bring extra value to our existing membership.
Looking forward we intend to offer:
Day time Mini Sessions with Industry Experts free of charge;
Revisit member dues and group fee considerations;
Betterment of Annual Seminar;
Bring back the "CASIU Newz"; and
Work with different associations to educate on cross industry fraud issues
Please watch for:
A CASIU Survey
Mini Conference dates to follow
A hold the date for the Annual CASIU Fraud Forum
Revamped Website
Your comments are always welcome.
Thank you.
The CASIU Board
---
Project Cyclone
CASIU congratulates the hard work of York Region Police and all involved.
PROJECT CYCLONE PRESS CONFERENCE $5 MILLION IN HIGH-END VEHICLES, STOLEN PROPERTY RECOVERED
York Regional Police, with the assistance of the Toronto Police Service and Peel Regional Police, have dismantled an organized crime auto theft ring, laid 137 charges against 23 people and recovered a total of $5 million in stolen, high-end vehicles, stolen cargo, drugs and cash.
An investigation began in 2015 into an organized group with ties to criminal activity including vehicle thefts. Last winter, York Regional Police saw an increase in incidents of warm-up thefts which were linked to a group operating in the early morning hours. On March 3, 2016, undercover officers responded to an incident in the City of Vaughan where two vehicles warming up were stolen from the same driveway. Officers followed the suspects to the area of Hanlan Road in the vicinity of a garage operated by the organized crime group.
York Regional Police investigators began a joint-forces operation working with Peel Regional Police and Toronto Police Service into this organized crime group. The project was dubbed Project Cyclone based on the way the suspects cloned or concealed stolen vehicles by removing the VIN numbers on the stolen vehicles and replacing them with VIN numbers from vehicles that had been shipped overseas.
This investigation also led officers to uncover additional criminal incidents including a kidnapping plot, drug trafficking, weapons possession and cargo theft.
---
Call for Nominations
CASIU Officers & Directors Elections
Positions Available
President
Vice-President
Treasurer
Secretary
Directors (3 Positions)
Elections will be held at the November 17th Annual General Meeting.
Nominations to these positions must be Regular Members in good standing of CASIU, and the nomination must be made by a Member.
The Process:
In order to nominate a regular member to one of these positions, the nominator must send an email to nominations@casiu.ca. The person being nominated must also send an email to this same address advising that they will stand for the position. Nomination will also be accepted at the meeting itself from the floor.
Persons nominated will be advised within a week of the status of the nomination and whether or not there will be an election to the position at the Annual General Meeting.
The CASIU By-Laws apply in this process and these are available for members online at casiu.ca.
Any questions can also be directed to nominations@casiu.ca.
---
Annual General Meeting
Annual General Meeting
DATE: Thursday, November 17th, 2016
TIME: 6:00pm
PLACE: Le Parc Conference Centre
(Hwy 7 & Leslie)
8432 Leslie Street
Thornhill, ON L3T 7M6
Room 6.
Food and refreshments to follow the meeting.
Guest Speaker:
Sue Collings, SIU Investigator with Wawanesa Insurance who will give a presentation on staged collisions.
---
CASIU 2016 Fraud Conference
Thank you to all who participated in this years conference, held on September 21st.  From all sources we are hearing that the conference was a success and this couldn't have happened without all the attendees, speakers and exhibitors.
Click here to view the photo gallery.
Click here to view our 2016 Exhibitors & Sponsors.
---
Golf Tournament Update
With the success of last year's inaugural CASIU golf tournament, a second tournament was planned for 2016.
This year CASIU partnered with our brother organization CPIO (The Council of Private Investigators of Ontario) and held the 2nd Annual CASIU / CPIO Golf Tournament.
On Monday the 20th of June, 70 golfers from the insurance and private investigative industry gathered at Glen Cedars Golf Course in Markham Ontario. The weather this year co-operated and we had a wonderful day of golf and networking.
CASIU / CPIO were very happy to support Wounded Warriors Canada once again.
David MacDonald, the National Director of Wounded Warriors Canada was again in attendance and spoke about the Wounded Warriors program and his extraordinary personal battles with PTSD after being seriously wounded in Afghanistan.
Through the generosity of those participating we were able to raise $1300.00 for the Wounded Warriors Canada campaign.
Finally, I would like to thank the committee members and volunteers who helped in making this year's tournament a success. A special thank you to all of the golf hole sponsors and to our Platinum Sponsor Giffen & Koerth. Without your generous donations the event would not have been as great a success.
Russ Dow
Vice President – CASIU
---
F.I.T. (Fraud – Investigation – Technology) One-day Conference
JOINTLY HOSTED BY:
COUNCIL OF PRIVATE INVESTIGATORS OF ONTARIO
ASSOCIATION OF CERTIFIED FRAUD EXAMINERS, TORONTO CHAPTER

Venue:  Parkview Manor 55 Barber Greene Rd, North York, ON M3C 2H2
Date:  April 7, 2016

Registration/Continental Breakfast:  8:00 am
Click here to register
Session begins: 8:30 a.m.
Session ends:  4:30 p.m.
Two Tracks:  Attend any session 
Registration Fees
24-hours notice of cancellation of attendance is required by phone or fax, otherwise registrants will be invoiced.  Substitution is allowed
Parking:  Free
---
2016 CASIU Golf Tournament
DETAILS
When: Monday, June 20th, 2016
Where: Glen Cedars Golf Club, 230 7th Concession Pickering, ON L1Y 1A2
Tee Off Time: 1:00pm Shot Gun Start  —  Fee:  $130
Fees Include:
18 Holes of Golf
Golf Cart with GPS
Continental Lunch & Dinner
BROCHURE
To download and share brochure, please click HERE.
REGISTER
To register for the CASIU / CPIO 2016 Golf Tournament, please click HERE.
PAYMENT
Please make cheque payable to:
Canadian Association of Special Investigation Units (CASIU)
P.O. Box #21009
3975 Jane Street
Downsview, Ontario M3N 3A3
SPONSORS
Depending on your level of support, you may be eligible to register four golfers for free.
Before registering above, sign-up for sponsorship HERE or contact Brian Sartorelli (705) 503-5544
brians@theirmsolution.com so we can determine your sponsorship level and ensure you receive the corresponding benefits.
Platinum:  $1400.00 includes a foursome and major sponsorship – prominent signage
Gold:  $1000.00 includes a foursome and golf hole signage
Silver:  $400.00 includes golf hole signage
ABOUT THE WOUNDED WARRIOR CANADA CHARITY
Wounded Warriors Canada is a non-profit organization that helps Canadian Armed Forces members – be they regular force or reservists – who have been wounded or injured in their service to Canada.
Through a wide range of programs and services, we help find solutions where gaps have left our veterans and their families in need.
Currently, our primary focus is on mental health and, particularly, the staggering impact of Post-Traumatic Stress Disorder, perpetrated by Operational Stress Injuries.  Overall, however, our mandate is to help any Veteran in need as they transition to civilian life.
---