---
Speakers
Carl Andersen, Retired Toronto Police Detective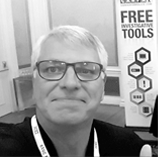 CARFAX For Police
Strategic Acquisition Manager – Canada Carl worked for the Toronto Police department for over 38 years specializing in theft and fraud investigations both in Canada and internationally. Now with CARFAX for Police, he helps to train and educate police and other industry partners in how to use data to help in investigations.
Julia Trovato, Vertical Support Manager
With CARFAX Canada for almost 10 years. Previously as the Customer Service Manager and managing the internal data investigations team; Julia has helped our industry partners understand the data as well as provide investigative services. In this current role, Julia provides training, support, and helps to facilitate data investigations for our insurance, banking, and government partners as well as auctions and OEMs.
---
Should you have any questions about this event please contact :
Lindsay Hubbard or Silvina Stover
---