---
Description
We will cover a number of topics including:
The theft of modern-day automobiles using relay attacks of a vehicle's passive keyless entry and start (PKES) systems – how it's done and can be prevented

How a vehicle's black-box triggers airbag deployment, what it records, how the data can be erased and signs of fraudulent claims

An overview of vehicle fire investigation – looking for the signs of legitimate and fraudulent fire origin
Our presentation will include various case studies to demonstrate what is seen in the field.
---
Speakers
Dylan Rochon, Manager - Vehicle and Equipment Fires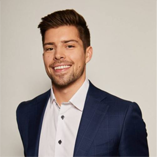 Dylan Rochon is the Manager of Vehicle and Equipment Fires at Roar Engineering, based in Mississauga, Ontario. Dylan has practiced forensic engineering since 2016, and his primary responsibilities at Roar Engineering include leading and assisting various forensic investigations, such as vehicle and equipment fires, mechanical failures, accident reconstruction, and injury biomechanics. In terms of education, Dylan is a graduate of Queen's University's Faculty of Engineering, holding a Bachelor of Applied Science degree in Mechanical Engineering (Biomechanical).
Dr. Alan Morris, PhD, P.Eng, Biomechanical / Accident Reconstruction Manager
Alan Morris, PhD, P.Eng, is the Manager of Biomechanical Engineering and Collision Reconstruction at Roar Engineering. Dr. Morris has been an expert for over 12 years in forensic investigation of vehicle collisions, as well as vehicular and non-vehicular injury biomechanical investigations. He has extensive experience in the reconstruction of collisions through computerized techniques, download and analysis of event data recorder data for both collision reconstruction and fraud investigation, download of infotainment data, and the download of heavy-vehicle engine control module data. During his tenure at Roar Engineering, Dr. Morris has helped position Roar as a leader in investigation of vehicle and heavy-vehicle collision fraud through harnessing outside expertise in digital forensics, private investigation and truck mechanics. Prior to Dr. Morris' work in forensic engineering, he conducted biomechanics research at a number of Toronto-area hospitals.

---
Should you have any questions about this event please contact :
Lindsay Hubbard or Silvina Stover